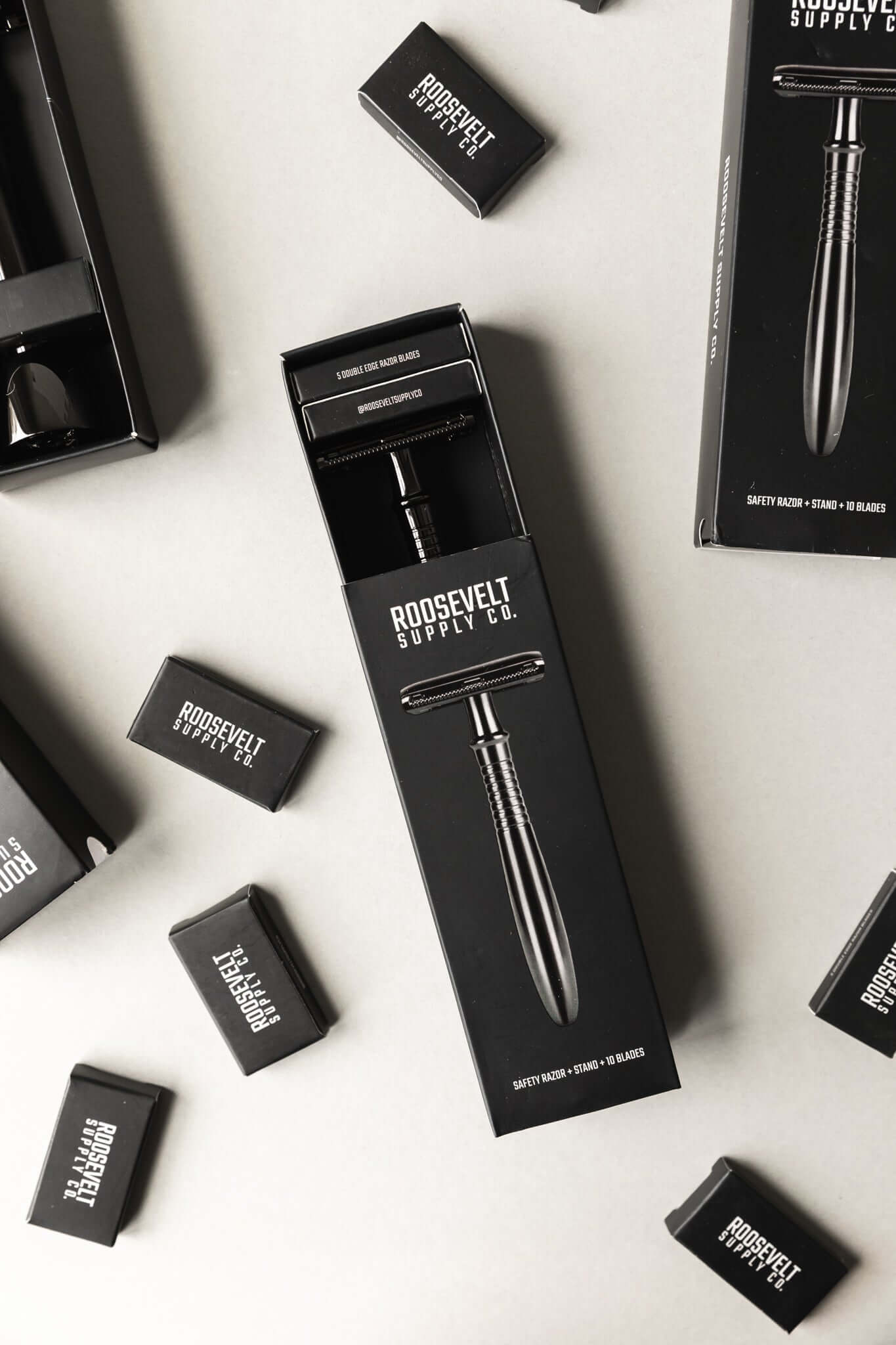 Shave
Here at Roosevelt Supply Co., we have some of the most sought-after shaving products including Soothing Shaving Cream, Aftershave Toner, and safety razors for an irritation free shave.

With our safety razor, you can have the confidence that you are not only getting the best shave but also the safest. Upgrading to a single blade not only gives you a closer shave, you're helping save the environment from BILLIONS of disposable razors ending up in landfills each year. One blade means less irritation, so get ready for the best shave of your life!

Our Aftershave Toner helps soothe nicks and cuts with organic aloe and witch hazel, ensuring your post shave experience is one of the best.

Shop with Roosevelt Supply Co., and get the difference you deserve.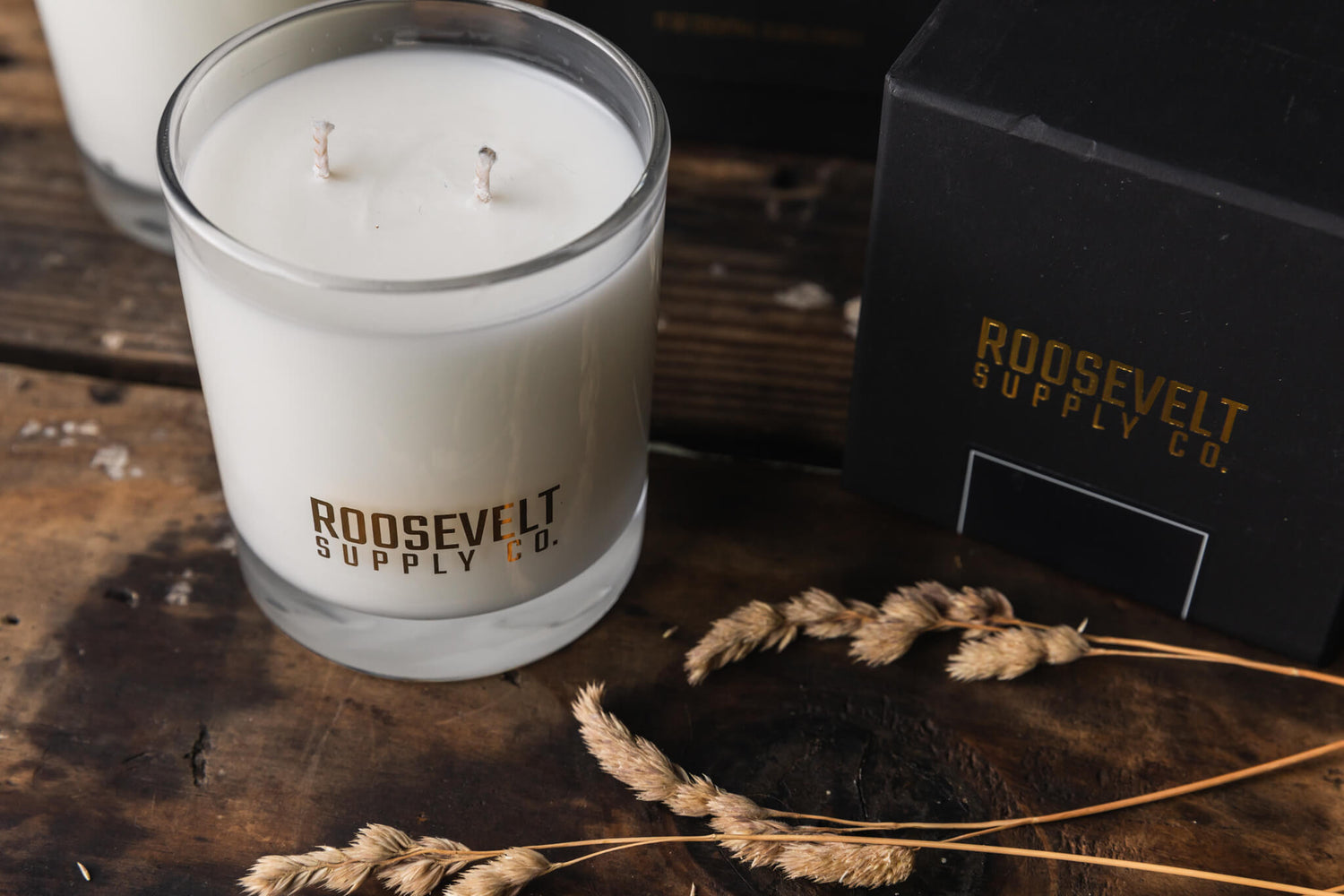 COCKTAIL GLASS CANDLES
CANDLES THAT TURN INTO COCKTAIL GLASSES. BURN A CANDLE, POUR A COCKTAIL.
Shop now